I went a little crazy doing some memorial day shopping today. Every thrift store in town is half-off, so how could I resist? This time I managed to steer clear of the clothing racks and just stocked up on furniture for the house and stuff to organize my room. I've been trying to create some order in my sewing room for the past couple weeks and all I've managed to do is create a gigantic mountain of fabric and clothing in my upstairs hallway. Sorry, roommates. This morning I caught Reggie trying to re-stack all the crap that he had accidentally knocked over, neither of us could fix it so now its just in the middle of my room again. Ahhhh!
The real reason for this post is: new shit on my website! Just added new vinyl lace-up leggings, also restocked the pink zebra tank tops. More new stuff will be added in another couple days. Leggings are available in small, medium, large, $33. Tops are small, medium, large, $26.
WEBSITE LINK:
http://store.derangeddesigns.com/
One of the advantages of running your own business is that you can attempt to write off everything as a business expense when you do your taxes. Today I bought some shower curtains to use as photo backdrops (cool idea from my old photo teacher) and now that explains the retarded title of this post.
Pictures! Thanks to Lynne Ashcroft photography for the leggings pictures. Thanks to myself for the zebra top pictures.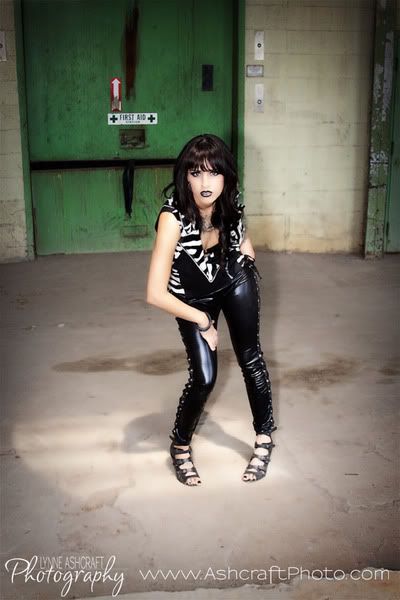 Oh, and before I forget, I'm well aware that there is more to this day than finding an awesome comfy giant chair at goodwill for only $7 and then calling up everybody I know who has a truck to help me transport it. I think a facebook quote from my extremely sweet and sensitive friend garrick explains it: "Remember hippies, if it weren't for the men and women who volunteer to fight for ours country, your ass would be crying in canada, draft dodging."
This teddy bear of a man is looking for a roommate for september so he can move back to sacramento. Somebody help him out, I miss our drinking contests and his anti-communist rants. And don't forget the misogyny! No really, he's a good guy, hahaha.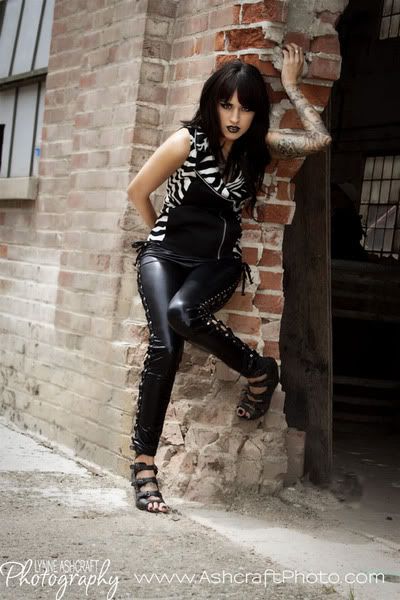 Now time to go list these leggings on eBay. So people in Netherlands and Denmark and Spain and Italy can buy them and then do a paypal chargeback when the Iceland volcano erupts again and delays the shipments. Yay! After that I think I'm gonna pound a 40 and clean my kitchen. If you are wondering why I need malt liquor to do that than your virgin soul has obviously never been inside my kitchen. Two nights ago, somehow a nearly empty orange juice bottle got left on a burner that was still turned on. Can't wait to start chiseling off that plastic soup. That reminds me, I need new batteries in my smoke alarms. Thank god for renter's insurance. Goodnight!