I'll explain about the bees in a second, just sit tight.
New mesh leopard print tops! Forgot to get a picture of these in the last photoshoot. These are NOT Deranged Designs creations, I found them on a wholesale showroom website. I've been making lots of stuff lately but it won't be up till after my fashion show on May 7th.
Anyways, Laura and I got some pics of this top several weeks ago when it was all nice and sunny and not 80 degrees then suddenly pouring rain. Ok, maybe this top is supposed to be worn as lingerie, but in my head it would make a great skanky top to wear when its 110 degrees in a few months and the idea of clothing makes you want to...um, I don't know, fill in the blanks.
Tops are $24, available in small, medium, and large.
WEBSITE LINK:
http://store.derangeddesigns.com/
FUCKIN AWESOME PICTURES: (enjoy the pink hair now, I think its changed already)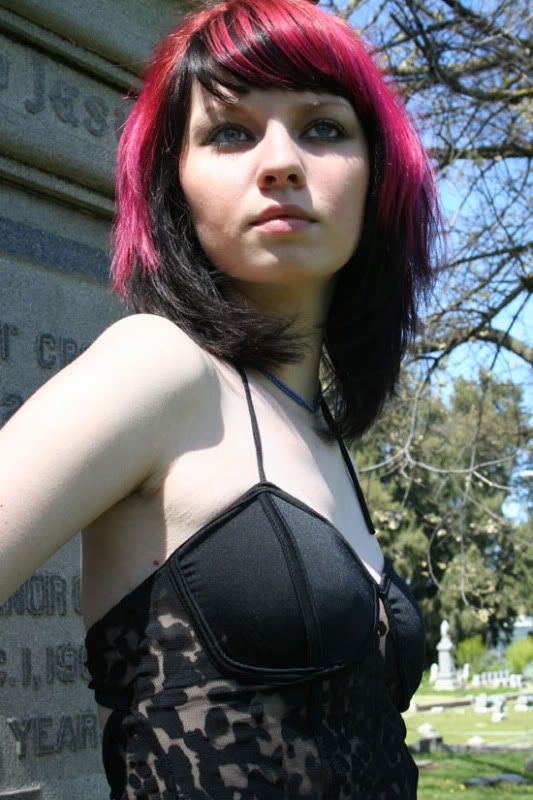 Look, it says Jesus next to her head! Hahaha. Belts also for sale on my website.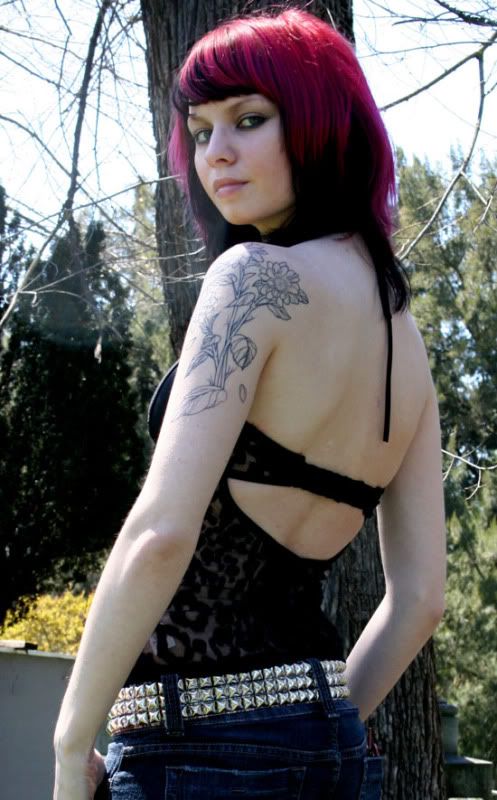 Back of top. Maybe I should start paying my models, so they can get their tattoos finished.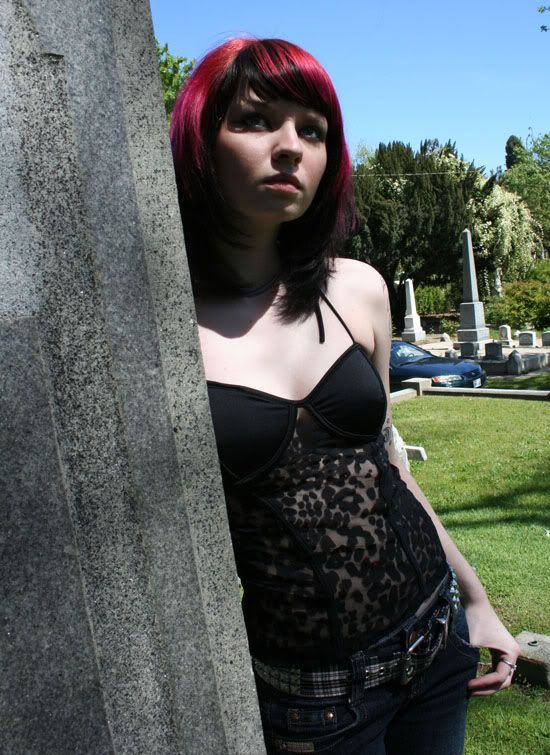 Oops, got my car in this picture. Its ruined.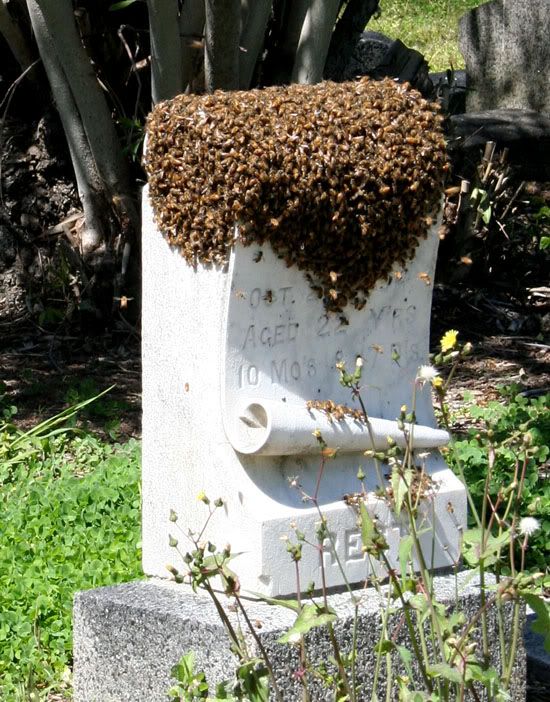 Ok, see, I'm not insane. As soon as I parked my car in the cemetary, I ended up walking right towards a bee covered tombstone. Without noticing it. Until some dude a ways away screamed at me to stop. I was like 3 feet away from it before I noticed it. Most dangerous photoshoot ever. Except for maybe at the haz-mat in oakland when Qiana had laura and jade balance on that wobbling stair railing. Live fast, die...no, just get tons of minor injuries.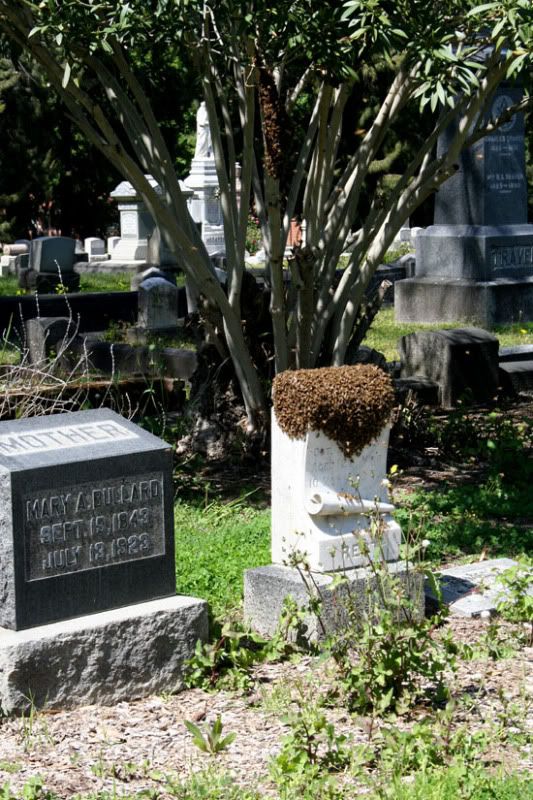 Just for some perspective. Bees in the trees too. Reminds me of when I kept finding hornets in my sewing room. I've been stung like 20 times in my life. Barely avoided another 400. Its a curse.
Goodnight everybody. Well almost goodnight. I'm gonna go make a lace-up leggings custom order and then lace them up while watching American Dad. Hulu better have a new episode up. Or else I'll have to watch Colbert report. Since I already watched Daily show today. My life is so exciting.