Since the entire damn world of retail is having sales on Friday, I might as well jump on the bandwagon!
Free shipping ANYTHING, ANYWHERE from Friday to Monday. Even if you want to ship six hoodies to Siberia, shipping is free!
Just use the coupon code "FREESHIP" when you checkout.
I also just added some Tripp NYC brown leopard stretch jeans to my website. $45 for sizes 0 to 11. Sorry, no men's sizes or larger sizes, I would stock them if they made them!
New jeans: (crappy basement photoshoot for now, I'll try to get more pictures this weekend)
Leopard Jeans (clickety-click)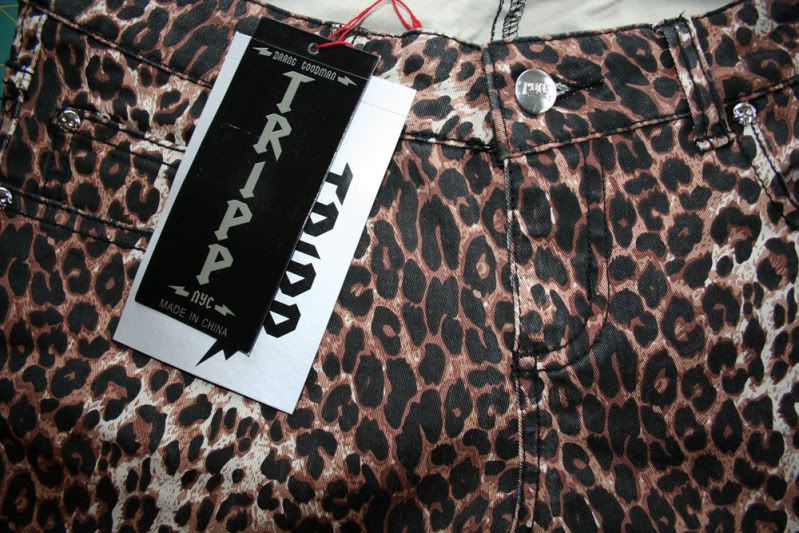 Backdrop: my roommates covered the basement walls in red paint a few weekends ago. I wasn't present, so for once I can't explain. I wouldn't be surprised if the walls are held together by nothing but 100 years worth of paint. And beer cans. And cockroach carcasses.
On a completely unrelated note, I saw the new Harry Potter movie today. It was awesome! I'm sure it would have been even better if I wore my slutty Hermione Halloween costume, but it was fuckin cold today. If you're a Harry Potter nerd and you still haven't seen it, shame on you!