Saturday: I'll be at Bows and Arrows from 3-10pm selling clothes, at the Sellout Buyout indie designer trunk show.
I'll have at least 60 things up for sale on my clothing rack, help me make room for more stuff!
Bows and Arrows is at 1712 L Street. Its 2nd Saturday so there will be tons of shit going on in the area.
Night before that: Jello Biafra is playing at Shire Road. No idea what kind of music that crazy motherfucker has been making lately but it should be very entertaining. All the other bands are awesome too. Still got one spot left in my car if anybody wants a ride.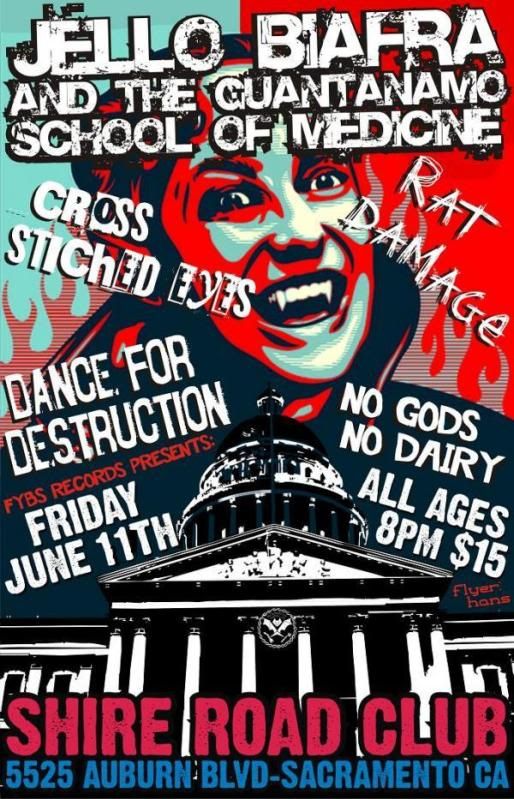 Then back to Saturday: If I'm not too exhausted after Sellout Buyout, I'll try to catch the rest of the show at 16th street cafe. Hmmm, any of my friends want to sit on my porch at 10:15 waiting for me with a vodka red bull? If not, I might just pass out on my bed. Carrying a clothing rack plus a bazillion pounds of clothes up three flights of stairs is not fun.