I just finished adding 3 new items up for sale on my website. Much more are coming next week.
Last Friday, I went to Oakland to do a photoshoot at a location that Laura had found: Gingerbread Land! Its in some random industrial area of Oakland, used to be a super cute restaurant. Now its out of business and has a bit of a graffiti problem. And a crusty problem. More on that later. (Can't do a shoot in Oakland without involving crusties somehow, huh? Next shoot idea: freight train!)
Except for the two band shirt deconstruction items, everything pictured will be available soon in sizes XSmall to XLarge. I'm just waiting on a fabric order. Actually, waiting till I remember to order more fabric. Which should be tomorrow. The lining fabric that I used for the sample skirts ended up being less than wonderful, so I'm getting better quality stuff. In a 60 yard roll, so I can get a good price. Fabric ordering? I don't fuck around!
New stuff added to website right now:
-Grouvie Ghoulies skirt, small, $28
-Cheap Sex corset top, medium, $28
-Red leggings, XSmall/small, $4 (I have a leggings problem, help me get rid of them)
New stuff coming soon to website:
-Pink leopard top, XS to XL, $30 ish
-Reversible striped/black skirt, XS to XL, $20/$25 ish
-Striped tube top (will probably add straps), XS to XL, $20 ish
-Striped zipper skirt (red OR black zippers available!) XS to XL, $28 ish
Website link:
http://store.derangeddesigns.com/
Picture time! While Laura was changing between outfits, I had some time to fuck around and take pictures of random stuff, so I apologize in advance for my dumb stories.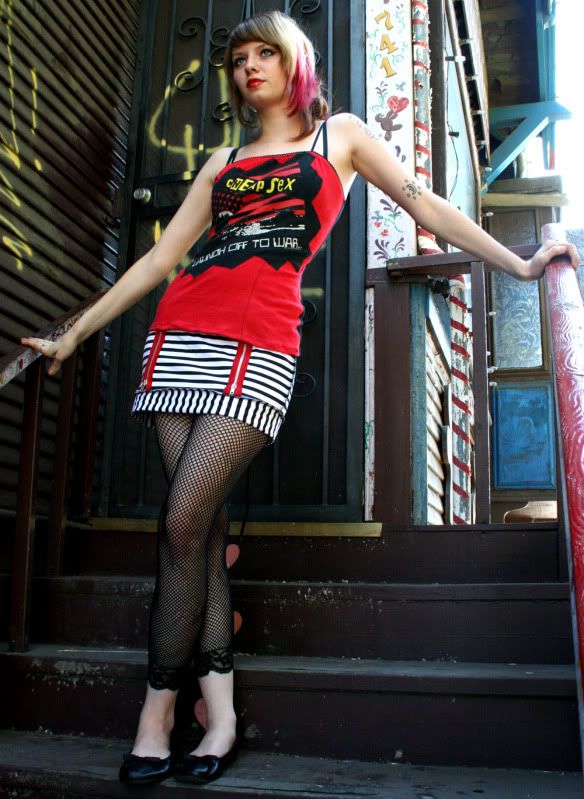 Cheap Sex top and zipper skirt. I think my friend Alicia gave me the Cheap Sex top. Though I also think she hates Cheap Sex. Either that makes perfect sense or no sense.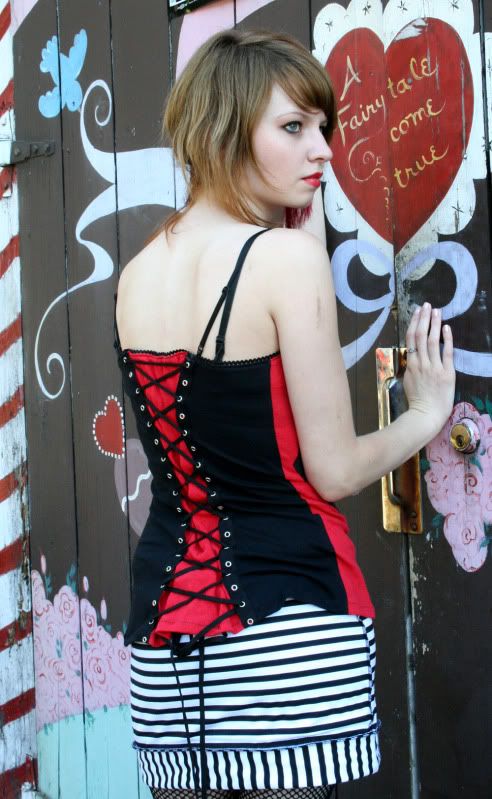 Red zipper skirt will be available soon!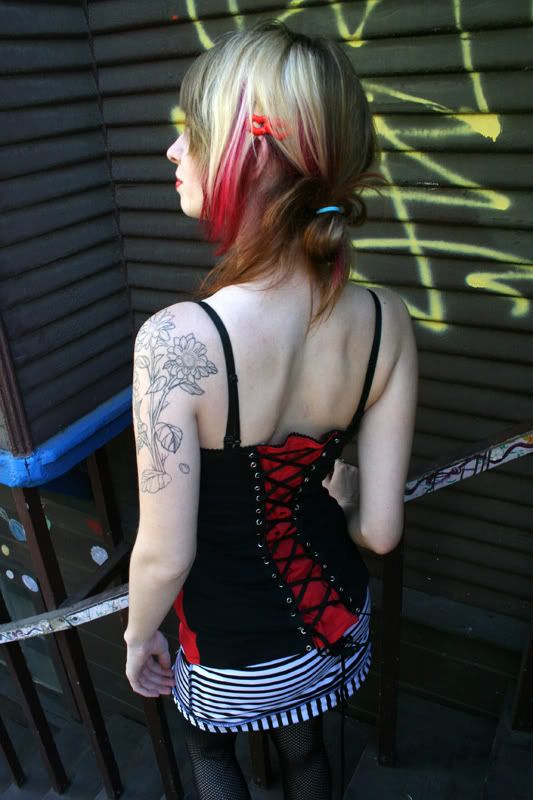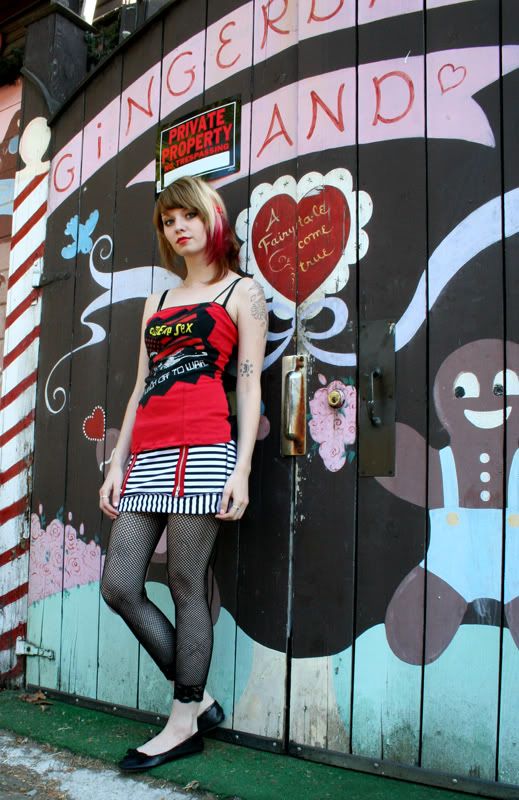 No trespassing in Gingerbread Land.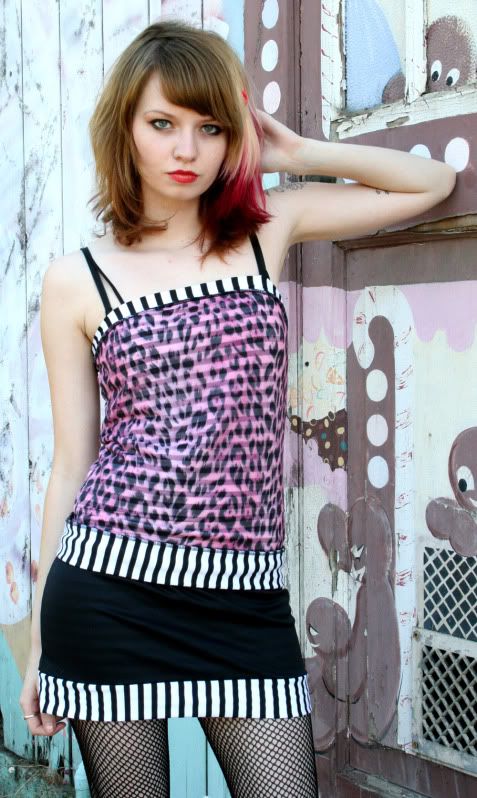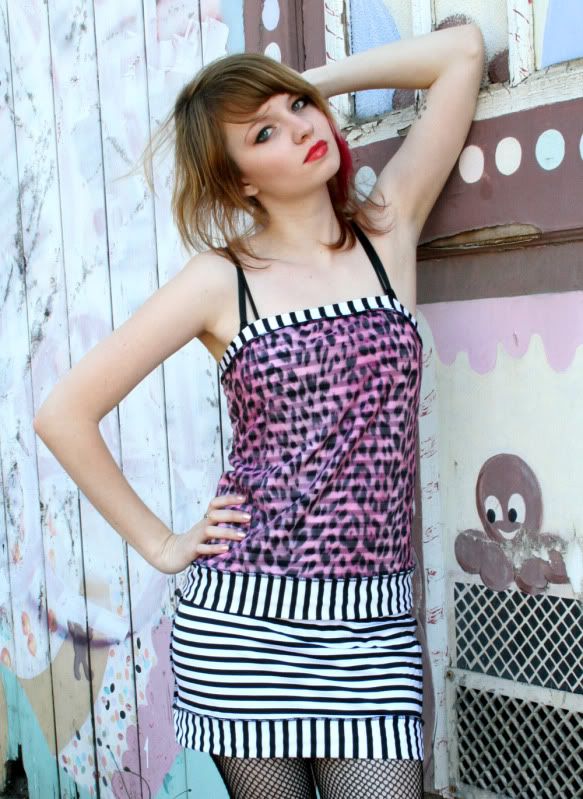 Guess what! That's the same outfit twice in a row! I made a reversible skirt, I'm so proud! Will be up for sale soon, same with the top. Another secret: the sample of the pink leopard top will not be for sale, because I wore it to a 4th of July part and somehow got into a sharpie war, so there are small blue sharpie spots on it. Yay, free clothes for me. Not sure if you can see the stains in the picture. I'm so classy ain't I? I still have fabric to make more of the shirts, so they will be available in several sizes.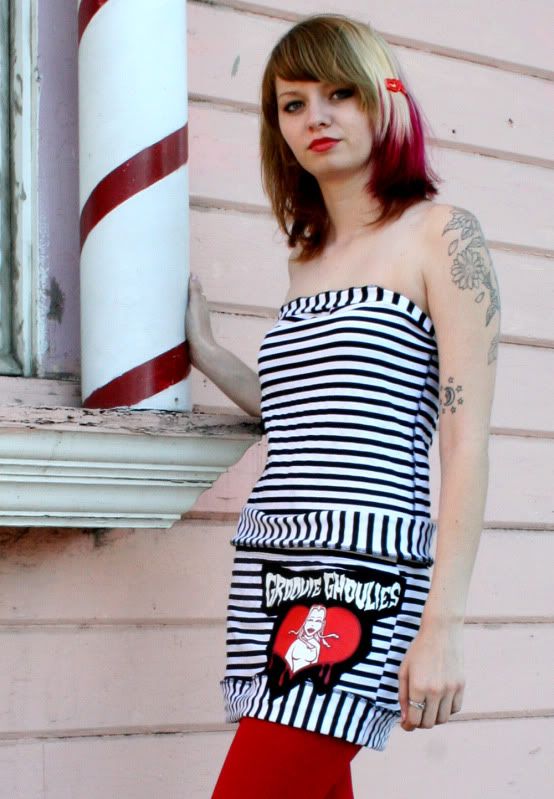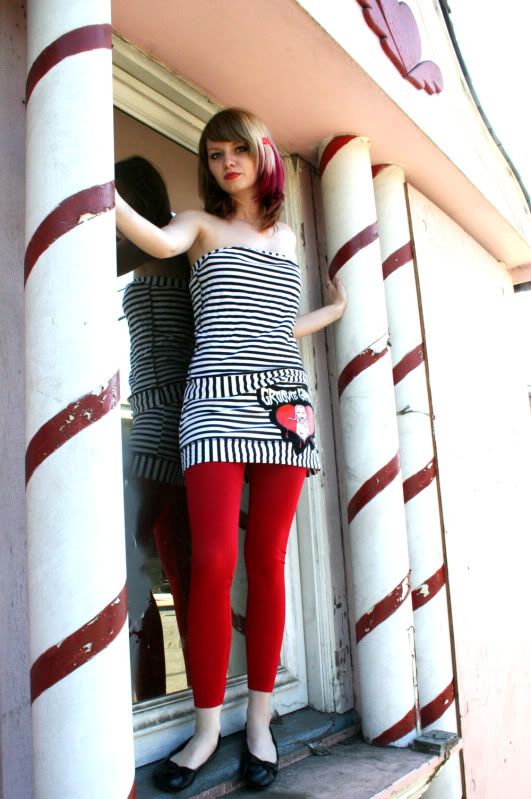 Laura was actually really pissed off and bored in these last few pics, because she just realized that she locked her keys in her car. Lesson learned: don't let your model drive!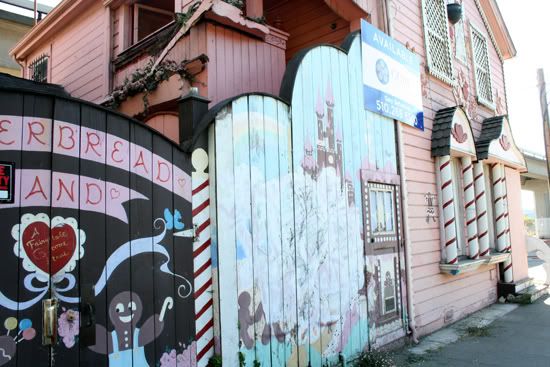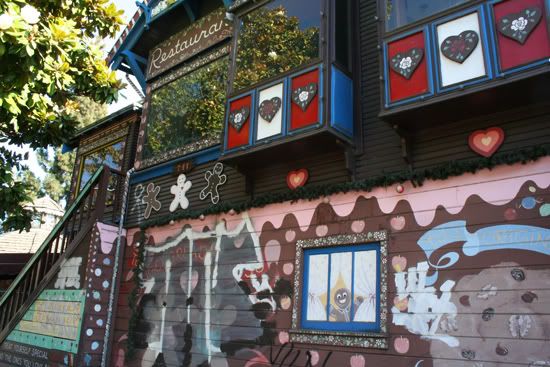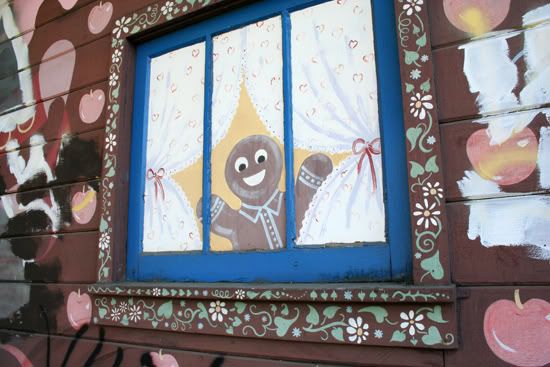 This place was so elaborate and ridiculous and cute. Even the ceilings on the inside were painted with rainbows and unicorns.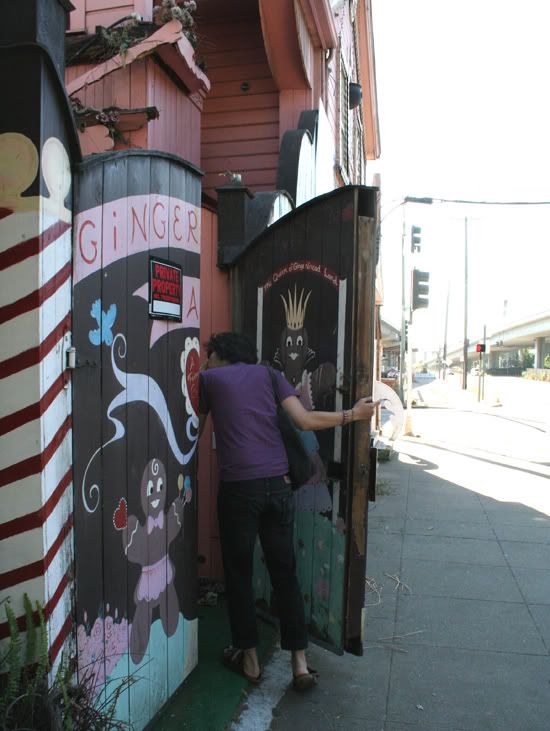 Laura's boyfriend Alex discovering that the door was unlocked. Inside, he also discovered random tied up shit-smelling plastic bags. We didn't go in any farther. What a disappointment, find an awesome building and finding the easiest way in has become a makeshift outhouse.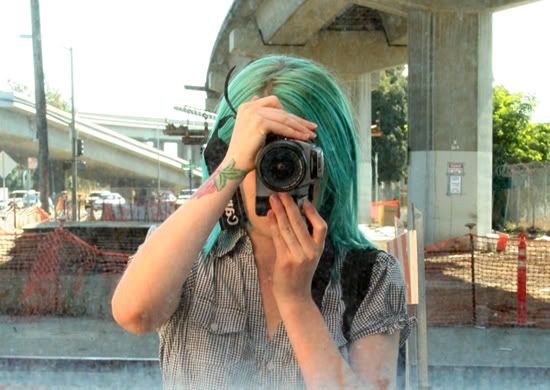 I haven't modeled any of my stuff in a while, so here's a picture of me looking exactly the same as I always do, just on the other side of the camera. Once I finish my basement photo studio, I'll start modeling again. This was the reflection of one of the windows in Gingerbread Land.